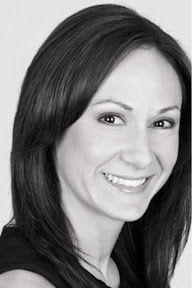 It's not everyday that your wife is plastered all over the news. From Yahoo finance, to The Street, to CNBC, she is everywhere. My wife just got a big promotion at work and we could not be more proud. I never fully understand what she does but for her to be recognized in this way is just awesome. She has sacrificed a lot over the years to get where she is today and it seems that hard work has not gone unnoticed. The following is a press release from AOL, but you could google her and get all the same information, how cool is that?
______________________________
New York, NY – April 14, 2011 – AOL Advertising today announced that Jennifer Willey has been named Industry Practice Head for the CPG and Health categories. Willey will be responsible for partnering with sales leadership to execute a national industry-specific strategy in the two categories, in addition to playing an active role in generating new business. She will also represent AOL at industry events providing insights and trends in the industries. She will be based in the New York office.
Five Industry Practice Heads, including CPG/Health, Travel, Automotive, Finance and Entertainment, were announced today as part of the newly formed Industry Development team led by John Burke who joined AOL earlier this year. Technology and Retail Industry Practice Heads will be named in the next month.
"The Industry Development team is the next evolution of our strategy to be the most customer centric sales team in the marketplace," said John Burke, Senior Vice President, Global Sales Strategy. "The Industry Practice Head brings domain expertise, strategic vision and significant client experience in their respective categories."
Burke continued, "Jennifer Wiley is a big picture strategic thinker with enormous passion for the Consumer Packages Goods and Healthcare industries. She understands how these industries work, the challenges they face as marketers in the digital age and what is important to them moving forward.
I am excited to see how she will engage with the industry in new and innovative ways to drive premium advertising experiences around compelling content, products and customer interactions."
Willey joined AOL in 2010 as Health Category Sales Director, overseeing sales, account management and strategy for Pharmaceutical and Consumer Healthcare advertisers across the US. Prior to joining AOL, Willey held various roles in sales and management at Everyday Health, RealAge (a division of Hearst), Yahoo and TV Guide. She has been solely focused on creating innovative digital solutions for Health and CPG brands for the last decade.
"I'm thrilled to be recognized as a leader in the CPG and Health industries and honored to take on this leadership position at AOL to build out and execute our national strategies," said Willey. "AOL is devoted to creating innovative, strategic platforms, products and solutions for marketers. My in-depth experience and deep roots with clients will help me thrive in this new role."
_____________________________
A big congrats to my better half, a great wife and a wonderful mother. I love you so much and could not be more proud of you.
John Willey - Daddy's in Charge?
________________________________________