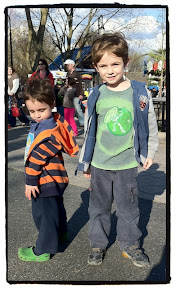 Hersheypark is one of those places that you know that you have been there but you can't remember when. It seems that way with a lot people I know, they can recall going there as a kid but for the life of them can't remember how long ago that was. I know we went because my mom still has a magnet on her fridge of the Super Duper Looper, you know the one that turns Hersheypark upside down.
together.
did.
Tyler drew what he remembered of the day
John Willey - Daddy's in Charge?
________________________________________