In a
previous post about this new ship
I discussed the boat itself. Some of the design basics as well as some of the issues I had with the layout. Today I am going to discuss something that everyone on a cruise loves, the food. There are three sit down restaurants on board which most people know are called Animator's Palate, Enchanted Garden, and Royal Palace. There are also two specialty restaurants on board that charge an extra fee for dining; Palo and Remy's, which I will get into in a later post. There is also a buffet on the 11th deck called Cabanas, as well as another area near the pools where you can get hot dogs and pizza and the sort. Fortunately for us we were on back to back cruises which allowed us to eat at each of the restaurants more than once. Lets start our culinary adventure in the everyday sit down restaurants.
Animator's Palate
I think that this is the restaurant that everyone is going to be talking about when they get off the boat. They really did a great job of updating this classic restaurant that they have on the two older Disney Ships, the Magic and the Wonder. While those places are great in that they light up and all, the Dream takes it to a whole new level. Dinner starts off with some simple animation and it turns into a full blown Finding Nemo adventure, with fish swimming all around from the Pixar classic. From there it turns into Turtle Talk with Crush. I still don't know how they do this as he was having a conversation with my wife and son, whom I could barely hear sitting across from me, but let me tell you it was simply amazing.
As far as the menu is concerned they serve the same thing in every restaurant every night. The idea being of course that you are only on a three day cruise and eat in a different restaurant each night so you won't notice it anyway. However on the four day cruise the same meal is served one night in all the restaurants. That of course is Pirate Night.
Here is the menu from Animator's Palate
Now as you can see by the menu there are many fantastic dishes, I can only judge them by what I got. I started with the smoked salmon tartare both times I ate there, I just can't get enough salmon. It's something I would eat everyday at home if I had it, and thankfully on the cruise I had it everyday. I did notice I was a much better upstream swimmer by the end of the cruise. I followed that with the curly endive salad which was good, I didn't want soup because I thought it just might put me over the top as far as getting fat was concerned. It allowed me room for desert. Since I was creature of habit I also ordered the Beef Tenderloin both times we ate here, which was also pretty good. I honestly don't know what I had for desert though, I usually would eat some sort of cheesecake knowing what kind of
fat pig that I am
. The bottom line is that this is a very cool restaurant, and while it might not have the best food on the boat it is certainly something that you are going to remember.


Enchanted Garden
Dining in Enchanted Garden was simply quite enchanting, at least for dinner. Breakfast was an entirely different story. The restaurant itself is quite nice it has a fountain in the middle with these sort of Mad Hatter tea cup like booths where at least some people got to dine. We had a normal table, rectangular if you really want to know, nothing special but I only come to these places to eat the food. Luckily for us, our room was right outside the entrance to this restaurant which made getting to real easy.
The Menu for Enchanted Garden
As you can probably guess I got the Ahi Tuna and Avocado Tower to start. The only thing that I like more than salmon is tuna so when in The Enchanted Garden do as the enchanted. The spinach salad was good as it had pears mixed it it, which I thought was a nice combination. As for the main course, since I was able to eat here twice on the seven days that we were onboard, I got the Scallops once and the Portobello Mushrooms another time. I would have gotten Scallops twice, but who eats the same thing all the time? I was very surprised by the mushrooms as I never thought that they could stand on their own as a main dish, but boy was I wrong, my wife practically ate my entire meal. This is a cruise you know and you can order like ten entrees if you want to, but who wants to be THAT person.

One issue I had with Enchanted Garden though is the breakfast. We went there one morning and they had a buffet which was basically the same that they had in Cabanas, only the lines moved horribly slow. I would recommend NOT eating here for breakfast and go elsewhere, namely Cabanas on the 11th deck.


Royal Palace
I guess there are a lot of people that would consider Royal Palace to be the fanciest of all the restaurants. What I will remember about this place is that the service was terrible for the most part on our four day cruise. I don't know if it had to do with the showtime schedules as many people were staggering in here as late as 6:30. I spoke with my server about the service issues here and he said that a lot of the staff was upset by the show schedule, it put a lot of pressure on them to get people their meal and have them out the door before the next seating comes in. They do have pretty tight schedules so if you must arrive late, the least you could do is eat quick. We didn't have the same issues on the following three day cruise as the show schedules were altered somewhat.
The Menu for Royal Palace
This would have been my favorite meal on the four day cruise had we not dined at Palo that night. I absolutely love Escargot and the only place that I ever eat it is on a cruise. That's why we try to do at least seven cruises a year. The second time we ate here on the three day cruise I got the wild boar. I figure there is no better place to try foods you would normally never eat than on a cruise, if you don't like it, you get something else. I had boar once in Italy and it was awesome, I can't say that this dish lived up to that, but it was good.
Cabanas
Cabanas is the buffet onboard the Dream and the sign in front says all you need to know, "I heard they serve shrimp here!" Boy do they ever. Normally when we go on a cruise I see shrimp the first day and get all excited, only to never see them again. The Dream must be a giant shrimping boat in disguise because they had shrimp all the time. It was almost enough for me not to go on any shore excursions just so I could eat lunch here, but alas the family wants to get off the boat, so what am I to do? Every time I ate here for lunch there was shrimp.
The breakfast was OK. It was nothing that I ever got excited about as there was no omelet station, which you would normally see on a cruise ship. It was done away with like shuffleboard. My morning meal was fine. If you like eggs, fruit, and the normal breakfast fare then this is the place to go. Sadly there was no shrimp at breakfast, which would have made this place the BEST breakfast buffet in the world.
Flo's V8 Cafe
The last place to tell you about is this little collection of fast service foods near the pool deck. This is where you can get you normal assortment of pizza, hot dogs, burgers, and chicken fingers. It does get quite crowded around lunch time, I guess these people didn't realize there was SHRIMP IN CABANAS! I have heard complaints about the noise in this area and that the lines were too long but I have to say that I never experienced that. It's not to say that it doesn't happen, just something that I never noticed. I did like their wraps and tried to avoid everything else for all the reasons I have stated above.
You will never go hungry on this cruise, there is a lot of food to eat. Something I do like about cruising is that there is a lot of food that IS healthy for you, if you are concerned about that. You don't have to eat like a pig if you don't want to. I have decided to split the dining experience into two posts as I would not feel right lumping Palo and Remy's in with these restaurants. As I learned in Journalism School, don't bury the lead! The lead of course in this would be Remy's. I think a lot of people know what Palo is, or have at least heard how good it is, but I am sure that many of you are wondering if Remy's is worth the extra $75. It's something I will get into in a later post. In the meantime bon appetit!
For more on the Boat click here
For more on Fine Dining
click here
For more on the accommodations
click here
For more on Ports of call
click here
I am entered in a competition to find the best blogger on the web. It's a small thing but it would mean a lot to me to win it. If you enjoyed these reviews please take a moment to click on the banner below and there will be a poll with my name on it, JOHN WILLEY, if you could vote for me I would greatly appreciate it. Thanks so much.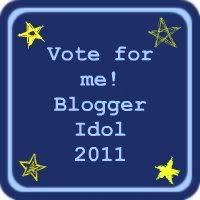 John Willey - Daddy's in Charge?
________________________________________